A playful environment for learning Cantonese
To explore, question, and discover the Chinese culture and Cantonese language

Taught by native Cantonese teachers
Learn from our passionate team of experienced and licensed native Cantonese educators.

A fun environment to foster the learning process
We teach in a Cantonese and English play-based environment.

Learn in a non-traditional way
Our approach to learning involves incorporating various enjoyable activities such as playing, reading, singing, games, crafts, and a small amount of writing exercises to provide a well-rounded learning experience.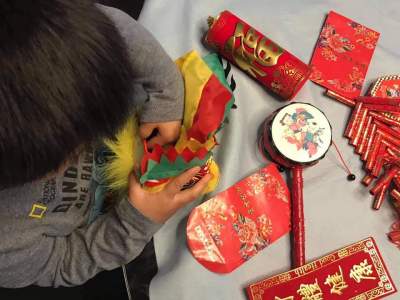 Learn about Chinese cultural traditions
Our teaching team create an emergent curriculum based on the children's interests and daily experiences, while also incorporating traditional Chinese holidays such as Chinese New Year, Dragon Boat Festival, and Mid-Autumn Festival to introduce and celebrate Chinese cultural traditions.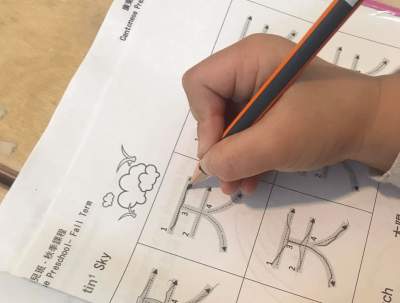 Our curriculum includes a weekly introduction of a new story to our students, which serves as a foundation for teaching them how to write Traditional Chinese Characters. By incorporating this method, we not only encourage their creativity and imagination but also enhance their language and writing skills
Welcome to Fun Cantonese Basic
Small group online class via Zoom
(8-10 children max per class)
Sundays
8:00AM- 8:30AM 
9:00AM – 9:30AM
10:00AM – 10:30AM
11:00AM – 11:30AM 
A Note from Our Program Director
Hello! My name is Anny So, and I have been living in Vancouver since 1997 with my family. Originally from Hong Kong, I am proud to call Vancouver my home. English is my second language, and I speak Cantonese daily with my friends and family. My career has been focused on Early Childhood Education, and I have been working with children from infancy to preschool age for over 10 years. I hold a ECE, Infant & Toddler, and Special Needs license. Starting from 2012, I have been instructing Cantonese classes for young children. Then, in 2019, I assumed responsibility for overseeing and managing the Cantonese programs at Fun Cantonese Basic.
My experience as a licensed Early Childhood Educator has taught me that every child possesses unique talents and abilities. As a Cantonese teacher, my aim is to provide an age-appropriate and non-traditional learning experience that nurtures children's curiosity, creativity, and appreciation for Chinese culture. Our program aims to instill basic Cantonese knowledge and Chinese cultural understanding that inspires students to further explore the Cantonese language and Chinese heritage on their own. 
"Children learn as they play. Most importantly, in play children learn how to learn." – O. Fred Donaldson